Headaches and migraines mainly are quite challenging to deal with. Migraines are something that feel like they will never go away.  We've laid out why CBD is so compelling and how you can use CBD oil for migraines and headaches. 
So how can you deal with your recurring migraine problem? Without the 'Big Pharma' medication being your only savior? The answer is simple – you use the power of marijuana.
CBD is fast gaining popularity for being an effective way to take care of those annoying and debilitating headaches. Also, it is so much better than the medicine the doctor prescribes you.
Migraines – What Are They?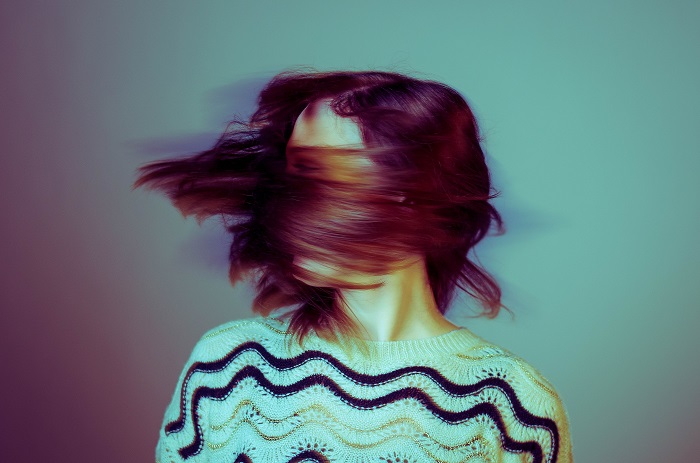 Photo Credit | Sam Manns
In a particular side of a person's head usually behind their eye, they feel a powerful throbbing pain. The pain is unbearable in most cases and it leaves a person debilitated. It gets worse. Migraines more often than not hit you along with vomiting, nausea, and a heightened sensitivity to light and sound.
It's something that affects a tenth of the entire human population.
There are plenty of reasons why migraines can happen. The triggers can range from anything like stress to flashing lights. A third of the people who suffer from chronic migraine problem can sense migraines coming on before it hits them.
How Does the Endocannabinoid System Fit Into All This?
It is historically noted that cannabis has been used for hundreds of years as a medicinal substance throughout the world. That includes problems like migraines. That's because the ECS within the human body has a role to play in all of this.
The Endocannabinoid system found within the human body plays a significant role for the human body. It is the system responsible for maintaining the natural equilibrium of the human body. So that it is in the best possible condition to function optimally.
From managing the pain you feel to your appetite, the ECS plays a role in how all that works.
To maintain the homeostasis (equilibrium), the ECS produces cannabinoids according to the requirement of the body and has cannabinoid receptors in cells all over the body.
The endocannabinoid produced by the human body, Anandamide. This an endocannabinoid that has a similar effect to the THC and is also known as the bliss molecule.
Many people suffering from migraines have lower levels of anandamide in their bodies. This is why many scientists believe that migraines result from endocannabinoid deficiency.
A study that was conducted in 2016 showed results that indicated lower endocannabinoid levels might just be the reason why people suffer from migraines. It also found that regular use of cannabis can actually decrease the number of headaches a person experiences.
Over 10 percent of participants in that study also noticed that they stopped experiencing migraines with regular use of marijuana.
Migraines and CBD – What Are the Mechanics?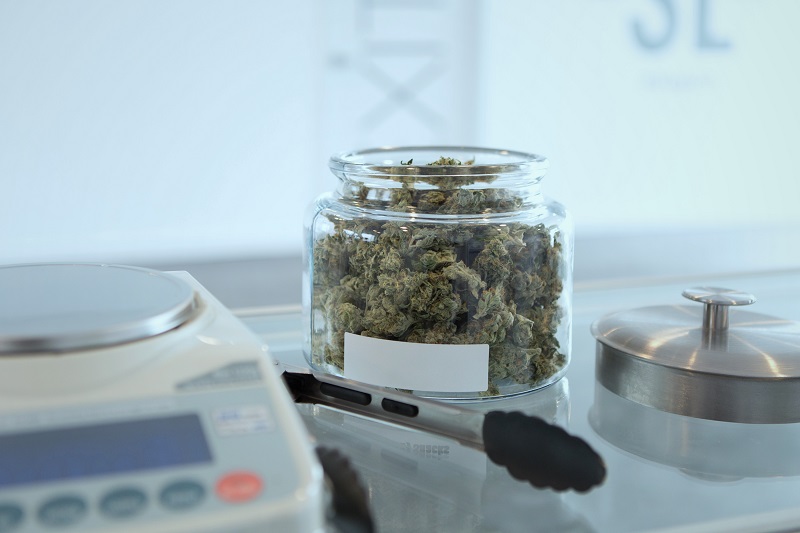 Photo Credit | Get Budding
CBD can come in and help, as the deficiencies of the endocannabinoid are what cause a migraine. It can provide supplementary cannabinoids to your body to help it retain homeostasis and reduce the chances of headaches.
This is why CBD is so effective in treating migraines, and why it's becoming quite popular in recent times. It can be done in many different ways from using CBD oil in your cup of joe, you could vape or smoke a marijuana strain that has high CBD concentration.
There hasn't been a lot of study about the matter but it is believed that marijuana-based compounds are much better at reducing the migraine problem than the prescription drugs.
According to a survey that was conducted in 2015 in California, it was found that medical marijuana patients who were using CBD for their migraine problems saw a complete decrease in their pain.
Using CBD Oil For Migraines And Headaches
In spite of the fact that there is not a lot of research on CBD being better at taking care of the migraine problems that 10% of the world's population has, we have plenty of indicators that tell us CBD can significantly reduce the problem of migraines and reduce how regularly they happen.
If you have a chronic migraine problem, the best way to go about using CBD to treat your migraine would be to add a dose of CBD oil in any form in your daily routine.
This will serve as a preventative measure in ensuring that your ECS is properly supplemented and your body retains homeostasis.
Since CBD is marijuana based, it also happens to be helpful in reducing stress and anxiety – two major triggers for migraine headaches. You can even use CBD when you feel that a migraine is about to hit you.
Plenty of people suffering from chronic migraine problems use vapes or smoke marijuana strains that contain a high level of CBD. They also make use of sublingual products (CBD products that you can put under your tongue).
These are a few of the recommended strains of the miracle medicine that you can use to help with your migraine problem due to their higher CBD levels:
     Harlequin

     Ringo's Gift

     Cannatonic

     ACDC

     Sweet and Sour Widow
Of course, if you're not someone who prefers to smoke the marijuana plant, you can always use the option of vaping or to use the many sublingual CBD products out there for relief like Care by Design's sublingual spray or Speakeasy 710 CBD tonic.
CBD is the Best Option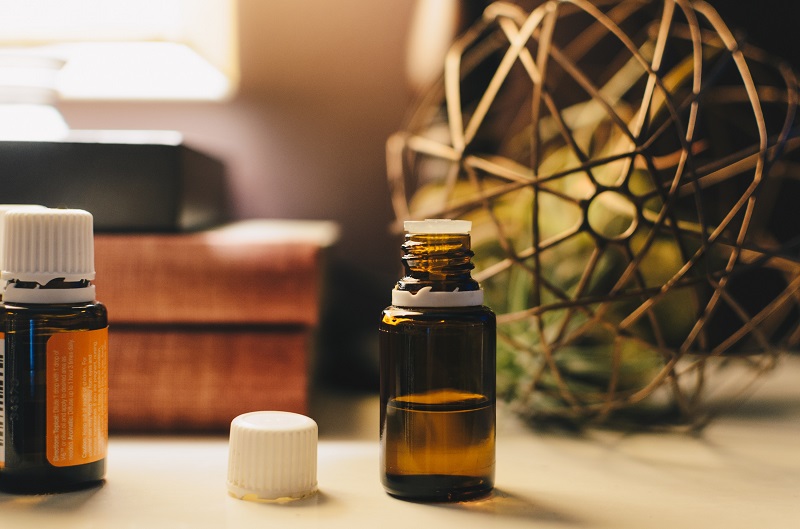 Photo Credit | Kelly Sikkema
The point of medicine is to cure your problems and not create new ones. CBD is the most effective way to treat your migraine problems because (a) it supplements your endocannabinoid system and helps maintain homeostasis and (b) it helps to eliminate the triggers for migraines. It does all of that without any side effects.
The biggest problem with OTC and prescription drugs are the side effects. The fact that they're not as effective as CBD also goes in the favor of marijuana. CBD is indeed revolutionizing the way people suffering from chronic migraine problems treat themselves.
For those avoiding CBD because they don't want to get high, they should know that CBD is the non-psychoactive compound from the marijuana plant. There's nothing to worry about.